Trusting my decorating instincts and learning to use what I really love is sometimes difficult for me.
Our
basement guest bedroom makeover
has been quite a challenge for me. Painting the walls was the easy part. Knowing how I want the room to look (using items I already have or can find inexpensively) has been much more difficult. But I think I'm getting there.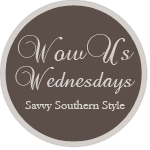 This was the room in wall prep mode after selling and getting rid of a bunch of stuff we wouldn't be using.
I still need to find, repurpose or make lots of pieces but I am really enjoying the fresh new wall and trim colours.
I asked for opinions on the curtain choices, and I have loved reading the responses. Deciding to follow my heart, I will be keeping the white curtains (made from a new king size sheet) and adding a rattan blind when my budget allows it. I can always change things up later.
The pair of night tables are finally painted (Benjamin Moore Cloud White) and waxed. The denim bedskirt will soon be replaced with a cream bedskirt with crocheted edge. I still lots to do including finding or making a headboard, but I am happy with the progress.
I have also been invited to join the
Imagine the Impossiblities Challenge Party
at Thistlewood Farm.