I'm going to show you some pretty inspiration then I will share the 'before' pictures. Trust me it is kinder this way.
So this would be like take two, or maybe take
eleven
three in the whole basement guest bedroom makeover. Our basement was originally finished in 1999/2000 when we first bought our home by my brothers, brothers-in-law and a nephew, as a suite for my parents. One thing about our basement is that it is super dry and warm. The guys outdid themselves on making sure it was properly insulated for our cold winters and added tons of extra vents (even moving duct work to bring all the cold air, heat and a/c returns from the ceiling to floor level.) Our basement is the one floor in our home that is the perfect temperature, no matter the season. Mom and Dad had to finally move to assisted living (my Mom has since passed away.) Then my brother's family of four stayed with us between homes for several months. Finally we rented to a single teacher for one term. And my explanation is very wordy but helps to explain why it has taken me so long to make progress.
I have tried to decorate our basement guest bedroom several times, but kept hitting roadblocks. Does that ever happen to you? Some of the issues were...
a small budget
furniture and accessories I didn't like or love
did I say a very small budget?
an exercise area with big black equipment we never used
a huge drum set that our youngest seldom plays
trying to work around a mistint colour of blue I had painted the walls
worrying that my younger sister people would think I was crazy to repaint again, and I really didn't want to spend time and money repainting it
a 'Northwoods' or 'cabin' or maybe a 'lakeside beach' theme and all the accompanying accessories
our guest room is way down in the back of the basement and I can easily close the bedroom door
making a gazillion excuses that I have other rooms that need attention (okay I still have those rooms)
a ridiculously long and narrow room, two basement tiny windows and one large egress window, and a closet door that opens into the room, that make bed placement very difficult
So, I put a lot of thought into it, deciding what my vision (still on a tight budget) was for this room and I think I have a pretty good idea where to start now. I need to start fresh. Start with an empty room. Not an original idea, but it finally dawned on me that I wouldn't be happy until I took everything out and started with the 'blank slate'. No, I can't buy all new stuff, but I started by getting rid of or selling the items I don't like or love any more. That left me with a double bed. I had to tell myself that it was okay to get rid of the theme items, and the three mismatched twin beds, and that I didn't have to use curtains I already have just because at one time the fabric was really expensive. That it was okay for my style to change and evolve and that the room could be a bit bare until I found the pieces I wanted and we could afford. You get the idea.
So the blank slate helped, but my plan really took shape when I was actually sitting in the room over the holidays and noticed a bunch of chips in the paint and so many greasy fingerprints and smears. When we have family occasions my kids and their little cousins and great cousins or friends would inevitably end up in the basement bouncing off the walls and banging on the drums. My clue to the dirty walls should have been the times I found more than one paper plate with a pre-schoolers bbq dinner after parties. We need to paint.
I'm prepping the walls and will be buying paint this week. So enough about the why's, here are my inspiration ideas.
Note: While I love the look of the plank walls in the following inspiration photos, I will not be adding it to the walls in this room. Our perfectly good drywall will be painted white instead (resale plus our family worked so hard on those smooth walls.) I plan to incorporate some plank personality in a different way.


This Pottery Barn photo and some of the features I highlighted that I really like
And now several years of BEFORE photos...
What is staying? The comfy double bed and the grey wall to wall carpeting. I am still undecided on the headboard and two little end tables I am painting. Oh, and the suspended tile ceiling and florescent light ceiling panel have to stay (I can't even begin to think about that so I will be thankful that the ceiling is not bare and pretend the ceiling is beautiful tongue and groove.)
I will be sharing as our guest room evolves, and lots of little projects along the way. It won't happen overnight, but the walls should be white in a few days. And I have new white sheets in case we have guests. Now to pick a white for trim and walls. With grey carpet and being a basement, would you pick a warm white or a cool white? I'd love to hear your ideas.
I was inspired to get my before photos in order and my ideas written down so I could join in with Donna and Funky Junk Interiors' Picture Perfect -a completed room for 2012. And now it is 5:30 am and I'm going to bed. Good thing I'm still on holidays for one more week and my young teens will sleep in ;)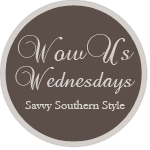 Potpourri Friday at 2805